Summary: Drake, Launchpad and Gosalyn are spending Spring Break in the Duckamas, where Gosalyn signs up for the surfing competition. As it turns out, it is a trap set up by FOWL to lure the surf competitors into danger, including Gosalyn! Can Darkwing Duck wipe out this crime wave and save the day?
Characters
Drake Mallard/Darkwing Duck
Launchpad McQuack
Gosalyn Mallard
Surf competitors
Judges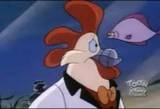 Villains
FOWL High Command
FOWL Eggmen
Steelbeak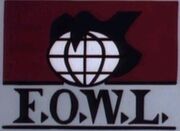 Trivia
Duckamas is a parody of the Bahamas
The title of the fanon episode is a play on the movie, Ocean's Eleven
It is revealed that Gosalyn is a strong swimmer
Related Pages
Ad blocker interference detected!
Wikia is a free-to-use site that makes money from advertising. We have a modified experience for viewers using ad blockers

Wikia is not accessible if you've made further modifications. Remove the custom ad blocker rule(s) and the page will load as expected.